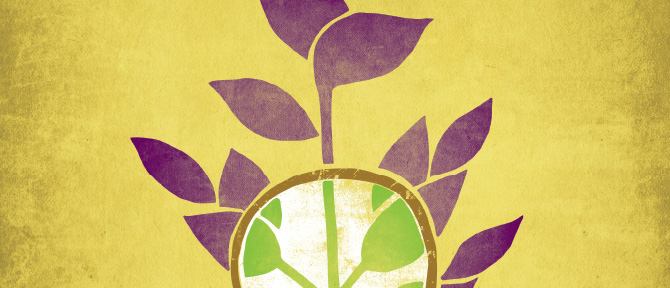 In April 2013, the Fort McKay First Nation (FMFN) announced it would appeal a decision by the Alberta Energy Regulator to approve the Dover Commercial Project. Dover is an oil sands development located in northeast Alberta, Canada, operated by Brion Energy and majority-owned by a subsidiary of Petro China. The First Nation wanted the project to include a 20-kilometer buffer that would protect traditional territory. While this news may almost seem commonplace in an era of local opposition to resource development projects anywhere in the world, this was different and unexpected.
Assuming resource development is always done in opposition to the local community is an "easy way out." It is almost easier to plan around a community than it is to work together to gain support, but long term success will only come if the community grants its permission, and that was the path taken by Brion Energy. In late February 2014, an agreement was reached between FMFN and Brion, and while details were not disclosed, it again demonstrates that resource development can occur with community support, and enhance the likelihood of long-term success.
It's neither easy nor pretty, but the alternative to genuine engagement is far worse.
Canada has the third-largest oil reserves in the world, with 97% of those reserves located in the oil sands, which are found in three deposits in Alberta. Energy exports are an important component of Canada's economy, totalling $110 billion in 2012, or approximately 6% of Canada's total gross domestic product and roughly 25% of total exports. All of the players – Industry, Aboriginal/First Nations and Government – have built up considerable expertise in working together to get to this level of activity.
 It's neither easy nor pretty, but the alternative to genuine engagement is far worse.
Unfortunately, there has been growing tension between the parties as development has picked up pace. The fight between protecting the environment and a traditional way of life appears to be running headlong into the economic benefits of continued development.
Through this, FMFN has managed to carve a well-earned reputation as a First Nation ready to co-exist with resource development. The First Nation is located near six major energy projects, including those owned by Total, Suncor and Shell, so its experience is well beyond the theoretical.
For more than 25 years, the Fort McKay Group of Companies has been servicing the oil sands industry. The range of businesses is broad, from earthworks and logistics to environmental services and land leasing operations. This successful multi-million dollar business is 100% owned and controlled by the FMFN, employs over 800 people and earns revenues of more than $100 million a year.
As high as that investment can be, it is likely to be dwarfed by the costs and additional risks associated with not bringing the parties to the table.
The FMFN is clear on its approach to development:
The FMFN believes the practice and preservation of our traditional ways of life can occur simultaneously alongside continuous and responsible oil sands development. This philosophy has allowed the FMFN to enhance our community's social and economic conditions through effective partnerships with industry and government. We are known for our good working relationships with the surrounding oil sands companies. FMFN strives to balance resource development with protecting the health of our community and the environment.
[http://www.fortmckay.com/]
The economic benefits that have been shared in Fort McKay are clear to all who visit. Unemployment is almost non-existent and modern new homes are being built in this isolated, rural location. The FMFN is often held up as an example of how development can proceed with the support of local indigenous populations.
Douglas Eyford, the Government of Canada's special representative on West Coast energy infrastructure, met with more than 80 Aboriginal communities in his research on getting greater participation by indigenous peoples in resource projects and his observations can serve as a checklist for all involved in resource development.
Build effective relationships through sustained engagement
View natural resource development as being linked to a broader reconciliation agenda
Aboriginal communities will consider supporting natural resource development if it is undertaken in an environmentally sustainable manner; and
These projects would contribute to improving the socio-economic conditions of Aboriginal communities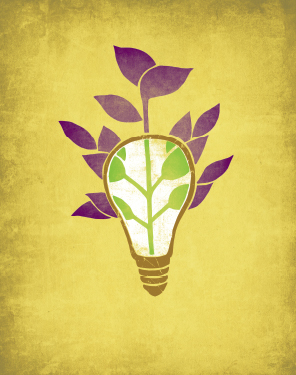 Underlying all of these points is the requirement for trust between the parties. Given the not-so-healthy history that has characterized relations between Aboriginals, Industry and Governments throughout the world, it is important to work hard at creating that level of trust. As David Collyer, President of the Canadian Association of Petroleum Producers has noted, business often wants to move quickly with projects while "First Nations want to take the time. And we need to understand that there's a need to take the time to develop the relationship, to build the trust."
One of the necessary pre-conditions for trust is transparency. This includes details about energy development, environmental sustainability, and to enhance understanding of and participation in pipeline and marine safety. Dialogue around projects is important, but broader dialogue and inclusion is necessary as well and that is where governments can play a greater role. The issues at play are often larger than a single project and include matters well beyond the control of a proponent for a single resource project. Governments must be active throughout the economic development process.
This recipe for success is far from new. In its ground-breaking work on the issue of sustainable development, the World Commission on Environment and Development ("the Bruntland Report") laid out a similar course of action almost 30 years ago:
Making the difficult choices involved in achieving sustainable development will depend on the widespread support and involvement of an informed public and of NGOs, the scientific community, and industry. Their rights, roles and participation in development planning, decision-making, and project implementation should be expanded.
It is not always easy to engage relevant parties. Often with limited resources and substandard infrastructures, Indigenous peoples are challenged to navigate the demands of major corporations and engage in much needed economic development, while paying heed to the social, environmental and health concerns of the community and future generations. Add to this the outright opposition to resource development by several Indigenous peoples, and there can be considerable resistance to participating. Industry is reluctant to lose control of a project and share commercially sensitive information. And governments are not usually keen to set forth on initiatives that may take years to bear fruit and only directly impact relatively few people.
Despite the challenges, long-term success requires the up-front investment of time and effort by all parties. As high as that investment can be, it is likely to be dwarfed by the costs and additional risks associated with not bringing the parties to the table. As those associated with the Dover Commercial Project know, it is also the right way to build trust.